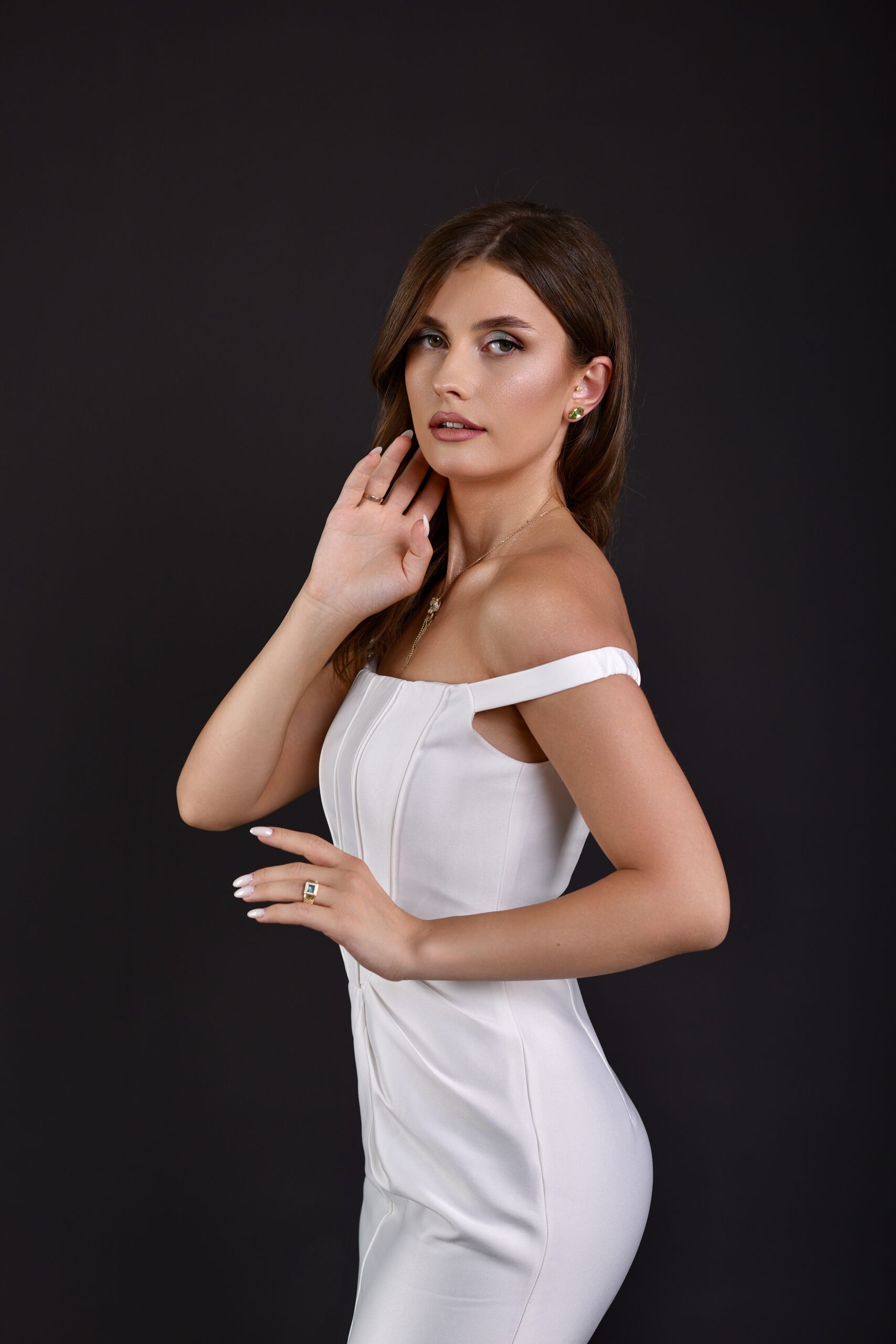 Lina Tsiklauri
Soprano
– General Management –
Lina Tsiklauri is a lyric-coloratura soprano from Georgia, Tbilisi. She has a shiny round and high voice with a warm and clear timbre. First, in the music school she studied flute and in 2016, she enrolled in the Vano Sarajishvili State Conservatory in Tbilisi, to the faculty of academic singing. In the second year of her studies, she was invited by the conductor George Tchitchinadze to sing the role of Susanna from W. A. ​​Mozart's opera "Le Nozze di  Figaro" in the Tbilisi Opera studio. In addition, she has performed Papagena in Mozart's opera "Die zauberflöte" under the guidance by Maestro George Tchitchinadze, Keto in the work of V. Dolidze "Keto and Kote" conducted by Maestro Papuna Gvaberidze, Gilda in the opera "Rigoletto" by G. Verdi conducted by Maestro Zaza Azmaiparashvili.
In 2022 she has completed her studies in the Master's Degree Course in Tbilisi's Vano Sarajihvili State Conservatory. During her studies for two seasons (March and November of 2022) she played the role of Musetta in the opera "La boheme" (under the Baton of Zaza Azmaiparashvili) and Lauretta  (two stage, conducted by Papuna Gvaberidze) in the opera "Gianni Schichi" by G. Puccini.
In 2023 July she has performed role of Elisetta in the work  of D. Cimarosa "Il matrimonio segreto", in "Ticino Musica Festival" in four different city: Lugano – aula del conservatiorio, Piazza di Novaggio, Sorengo al Chiosetto, Lugano – LAC -Lugano Arte e Cultura; (" "Frenetically" Elisetta steals the show, with an adamantine high register, great center, but above all scenically tireless; Tsiklauri also shows off for a technical softness as appreciable as the backbone and versatility of her vocality" – said gbopera.it)
She has participated in the numerous concerts, her repertoire consisted of arias, songs and romances  in German, Italian, French, Russian, Georgian, Norwegian languages. Her studied roles also includes: G. Donizetti "L'elisir d'amore" Adina; "Don Pasquale" Norina; G. Bizet "Carmen" Frasquita; W. A. ​​Mozart "Die Zauberflöte" Pamina, Königin der Nacht; G. Donizetti; G. Verdi "Traviata" Violetta;.
She has participated in the various competitions: May 2023 – International Hans Gabor Belvedere Singing Competition-finalist; December 2022 – Concorso Lirico internazionale di citta di Genova Giuseppe Taddei -finalist and special prize "La Notte dei Talenti, Portofino International Festival. May 2022 – Lado International Opera Competition Ataneli the finalist and special prize; April 2018 – International Opera Competition by Nodar Andguladze the First Prize;
She has studied with Ketevan Kemoklidze, Guliko Kariauli,  Barbara Frittoli, Diego Mingolla, Mzia Bachtouridze, Roberto Servile, Bruno Nicoli, Umberto Finazzi. She performs in the following Languages: Georgian, English, Russian, Italian and German;