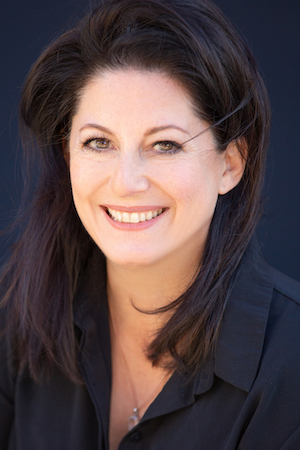 Jasmin Solfaghari
Stage Director
– Projects –
Jasmin Solfaghari was born in Freiburg/Germany. She spent the first six years of her life in Tehran/Iran. After graduating from high school with a music diploma and playing chamber music and in the Freiburg Orchestra Society, she did not follow her original dream of becoming a flautist. She started with musicology and art history at the University of Freiburg and, after an extensive internship at the Freiburg City Theater, ended up with a degree in musical theater directing from Götz Friedrich in Hamburg.
This was followed by positions such as stage manager at the Hamburg State Opera, head stage manager at the Bremerhaven City Theater and head stage manager at the Deutsche Oper Berlin. During these years, in addition to her early directing activities, she directed revivals of the Ring of the Nibelung in Günther Krämer's direction, of Tristan and Isolde, Ruth Berghaus' production (both Hamburg) and of Rheingold and Siegfried in Götz Friedrich's "Tunnel Ring" at the Deutsche Oper, among others.
The director stages a very extensive repertoire from baroque to modern in Germany and abroad. Since 2005, she has been a member of the artistic direction of the "Festive Opera Gala of the German Aids Foundation" at the Deutsche Oper Berlin, and since 2013 she has acted as jury chairman of the Young Talent Award of the Richard Wagner Association and Leipzig Opera. A former professor at the Leipzig University of Music and Theatre, she has been active in the training of young singers for many years. Her multilingual lectures and master classes have taken her not only to Germany but also to Italy, Israel, Brazil, the USA and China.
Since 2018, she has headed the opera/musical theater department of the Swiss PAMY Mediaproductions, with whom she staged two Offenbach operettas in 2019, as well as her Figaro for opera beginners. Jasmin Solfaghari is the author of Opera Guides for Beginners (available in 3 German dialects, Franconian is also included), Crashkurs Oper, and the Opera Guide for Beginners, all published by Schott.
Her Wagner productions include Tannhäuser, Cologne Opera 2009, Der Ring für Kinder, Leipzig Opera 2013, Ring in 100 Minutes, commissioned by the Rundfunksinfonieorchester Berlin 2014 with broadcast by Deutschlandradio Kultur, and Der Ring des Nibelungen, Symfonieorkester Odense, 2018.
On Jan. 21, 2023, as composer Daniel Behle's director of choice, she staged his operetta world premiere of Hopfen und Malz at the Eduard von Winterstein Theater, Annaberg-Buchholz.
Jasmin Solfaghari is working on her dissertation on beverages on the opera stage entitled "Mich dürstet" at the Musicology Institute of the University of Tübingen, supervised by Prof. Dr. Thomas Schipperges and Prof. Dr. Jörg Rothkamm.
On April 2, 2023, her production of Parsifal will premiere at the Goetheanum Dornach, a production of PAMY Mediaproductions.