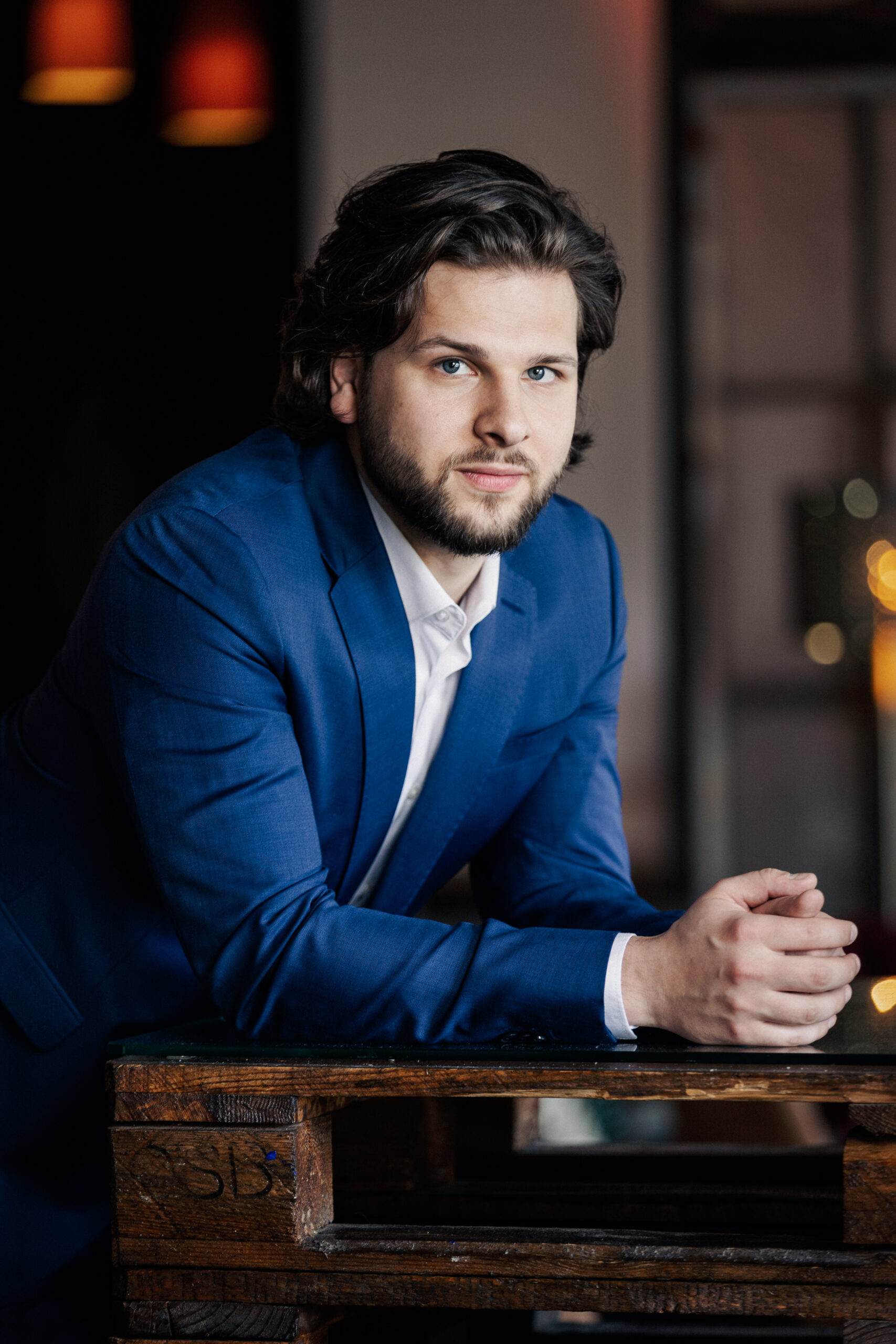 Christopher Jähnig
Bass
– General Management –
The young German bass Christopher Jähnig has a full warm voice with great depth and a dark timbre.
He grew up in Stralsund, where he first received singing lessons with Jörg Simon. After studying school music at the HMT Rostock, he began his vocal studies with Professor Thomas Heyer at theHfMDK Frankfurt.
With the role of "Don Magnifico" in Rossini's La Cenerentola, he made his 2019 at the Burgfestspiele Bad Vilbel and in the same year he was a scholarship holder of the Fritz Wunderlich Society.
In the 2021/2022 season he was at the Staatstheater Wiesbaden as the "Flanders Deputy" in Verdi's Don Carlos.
Followed by an engagement as 2nd bass in the Konzertvereinigung Wiener State Opera Chorus at the Salzburg Festival during summer 2022.
In the world premiere of Vito Žuraj's Blühen he gave his debut at Oper Frankfurt and returned for the a double evening of church parables by Benjamin Britten The Prodigal Son / The Burning Fiery Furnace, and for the revival of Xerxes. He will also return to Oper Frankfurt in the 2023/2024 season as the "Flanders Deputy" in Giuseppe Verdi's Don Carlo.
In concert repertoire, Christopher Jähnig can be heard in the great bass roles of the well-known oratorios. His repertoire includes, among many others Elijah in Felix Mendelssohn's work of the same name and Jesus in Johann Sebastian Bach's St John Passion by Johann Sebastian Bach.