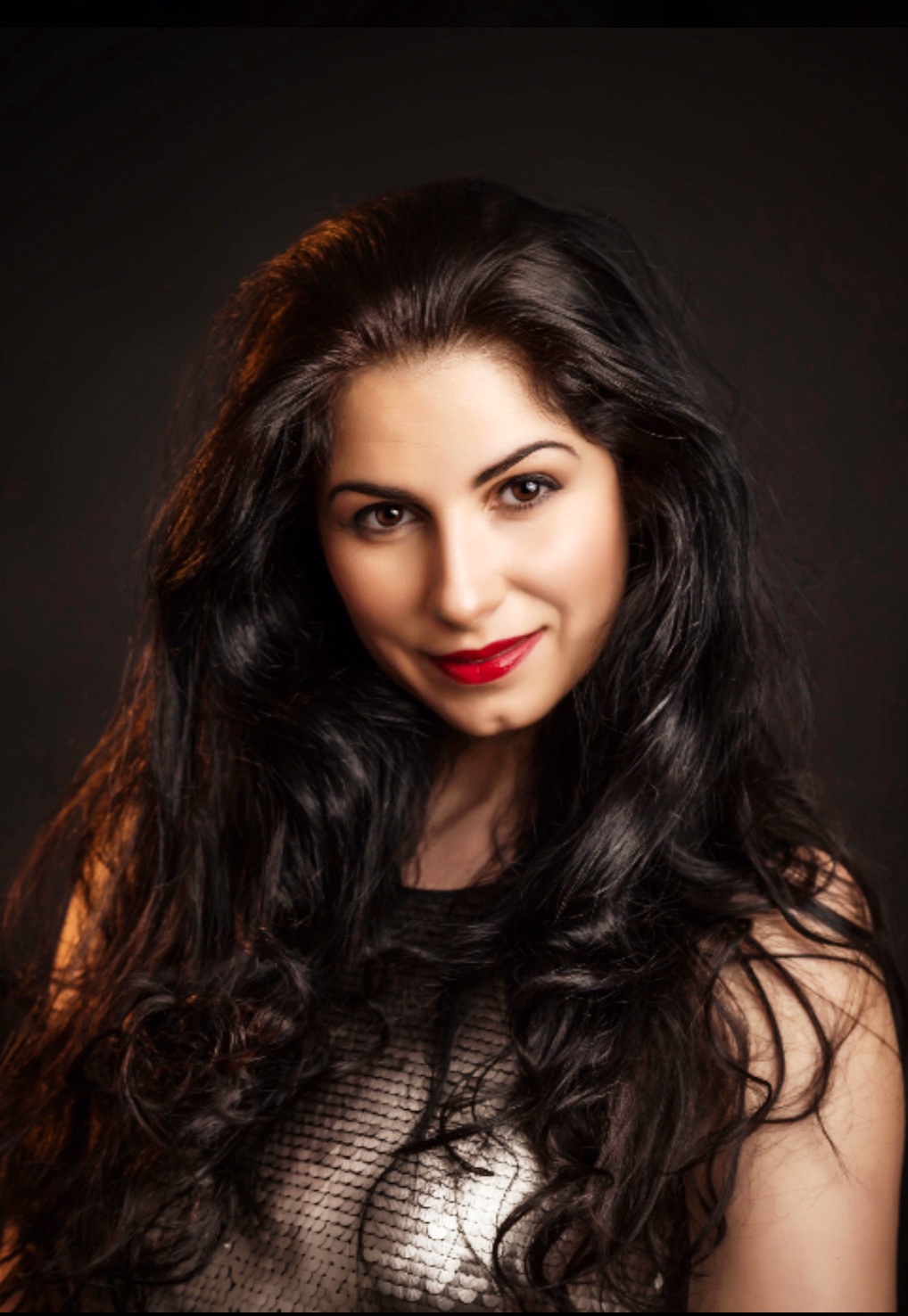 Aurelia Florian
Soprano
– General Management –
Acclaimed for her "dark and full lyrical timbre" by today's critics, Aurelia Florian made her debut on the international stage in 2006 and has been a regular appearance in theatres around the world since 2011.
2012 finds her at the Festival Verdi in Parma, in Giuseppe Verdi's, La Battaglia di Legnano (Lida), in a production by Pierluigi Pizzi. Shortly afterward, the soprano made her debut in Luisa Miller (under the baton of M°Daniel Oren) at the Israeli Opera Tel Aviv, where she will return for more productions: La Traviata, La Rondine, and Romeo et Juliette.
In 2013, he returns to Parma twice, once for Parsifal (Kundry), under the baton of M°Juraj Valcuha, and a second time at the Festival Verdi, for a new production of I Masnadieri, a production signed by Leo Muscato, with Roberto Aronica (Carlo Moor), Mika Kares (Massimiliano Conte di Moor) and Artur Rucinski (Francesco Moor), under the baton of M°Francesco Ivan Ciampa.
The 2015/2016 season brings him another major success, this time on stage at the Deutsch Oper Berlin, in La Rondine, a production by Rolando Villazón, under the musical direction of M°Roberto Rizzi Brignoli ("The star of the evening was Aurelia Florian. She turned out to be the ideal interpretation of Magda. Like the character, Aurelia Florian has a diva's gene…").
Aurelia Florian made her debut as Violetta Vallery, in Massa Marittima. Violeta Valerry quickly became her signature role ("the Romanian soprano, Aurelia Florian, enchanted audiences with her performance [Violetta Vallery]…") and ensured her success on some of the most important international stages, such as Bayerische Staatsoper, Opera Zürich (under the direction of M°Marco Armiliato), Deutsch Oper Berlin, Israeli Opera Tel Aviv, Den Norske Opera Oslo, Portland Opera, but also in Romania at Bucharest Opera House and Opera Brașov.
In the 2016/2017 season, she returns to the Bayerische Staatsoper for a new production of La Traviata and subsequently makes her debut in La Bohème (Mimi) at NTT Tokyo.
In the 2017/2018 season, Aurelia Florian makes her American debut as Violetta Vallery in San Francisco (with M°Nicola Luisotti at the baton), where she enjoyed great success: "her voice is strong and rich in all registers". During her career, the soprano added many important roles to her repertoire: Suor Angelica (Il Trittico), Norina (Don Pasquale at the Bucharest Opera House), Euridice (Orfeo ed Euridice at the Grand Theatre Warsaw), Gemma (Gemma di Vergy at the Bucharest Opera House), Parisina (Parisina d'Este at the Bucharest National Opera), Desdemona (Otello at Teatro Regio di Parma), Magda de Civry (La Rondine at Israeli Opera Tel Aviv, Deutsch Oper Berlin, and Oper Graz), Donna Anna (Don Giovanni at Deutsch Oper Berlin), Margúerite (Faust at Israeli Opera Tel Aviv), Leonora (Il Trovatore at Aalto Theater Essen and Oper Köln), Nedda (I Pagliacci at Oper Graz), Amelia (Simon Boccanegra at Israeli Opera Tel Aviv), Elisabeta di Volais (Don Carlo at Oper Graz), Roksane (Krol Roger at Oper Graz), Leonora (La Forza del Destino at Oper Graz), and Tosca (National Opera House in Cluj-Napoca, Opera Brașov and Tiroler Landestheater).
Her musicality and special timbre have brought Aurelia Florian multiple significant awards: the Darclée Grand Prize at the Hariclea Darclée Competition (Brăila, Romania), the Grand Prize, the Jury Prize, the Audience Prize and 3 scholarships at the Spiros Argiris Competition (Sarzana Opera Festival, Italy), and culminated in 2020 with the Austrian Music Theater Award for her interpretation of the role of Roksane in Karol Szymanowski's opera Krol Roger.
In the 2022/2023 season, Aurelia Florian will debut in Madama Butterfly at Israeli Opera Tel Aviv, and April 2023 will find her at Oper Graz as Elisabetta di Volais (Don Carlo).