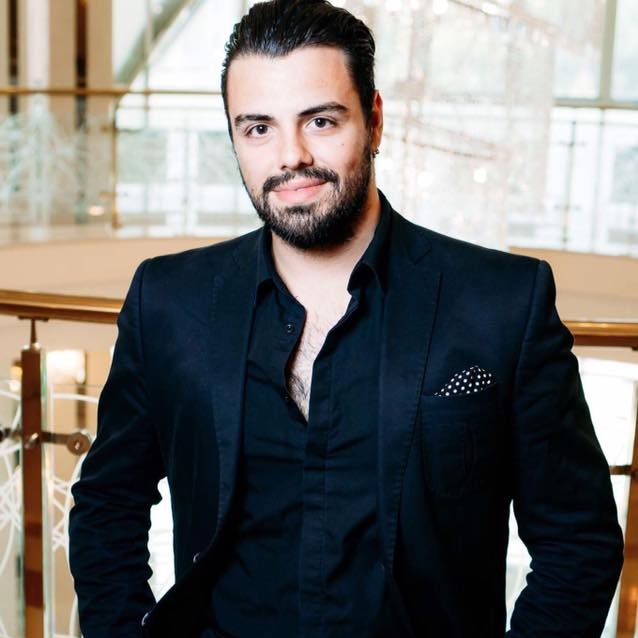 Aleksandar Timotic
Countertenor
– General Management –
The Serbian countertenor Aleksandar Timotic has a soft, round alto-coloured voice that allows him to sing a wide repertoire from baroque to modern music.
He sang the mezzo part in Martín Palmeri's "Misa a Buenos Aires" in Belgorod in 2017.
In 2017 he won the International Competition of Russian Song.
In 2017/18 he was a member of the Opera Studio at the National Theatre Belgrade. With the orchestra "Mezzo Music" he performed as a soloist in Pergolesi's "Stabat Mater" in Russia and in 2019 with the orchestra and choir "Braća Baruh" he sang Bernstein's "Chichester Psalms" in Belgrade.
In 2020/21 he made his debut at the Lübeck Theatre as Alessandro in Handel's opera "Tolomeo".
In 2022 he had an engagement at the Bavarian State Opera in the opera "The Nose" by Shostakovich.
Aleksandar Timotic completed his first musical training as a violinist and initially as a baritone at the Music Academy in Niš.
He also studied in Ukraine at the Institute for Culture and Art "Taras Shevchenko" in Lugansk with Dschuljetta
Yakubovych and continued his studies at the State Institute of Art and Culture in Belgorod, Russia.
With the support of Prof. Tatjana Baschkirowa, he finally switched from baritone to countertenor and studied there. Aleksandar Timotic completed his vocal training with Prof. Martin Wölfel at the "Folkwang Universität der Künste" in Germany.