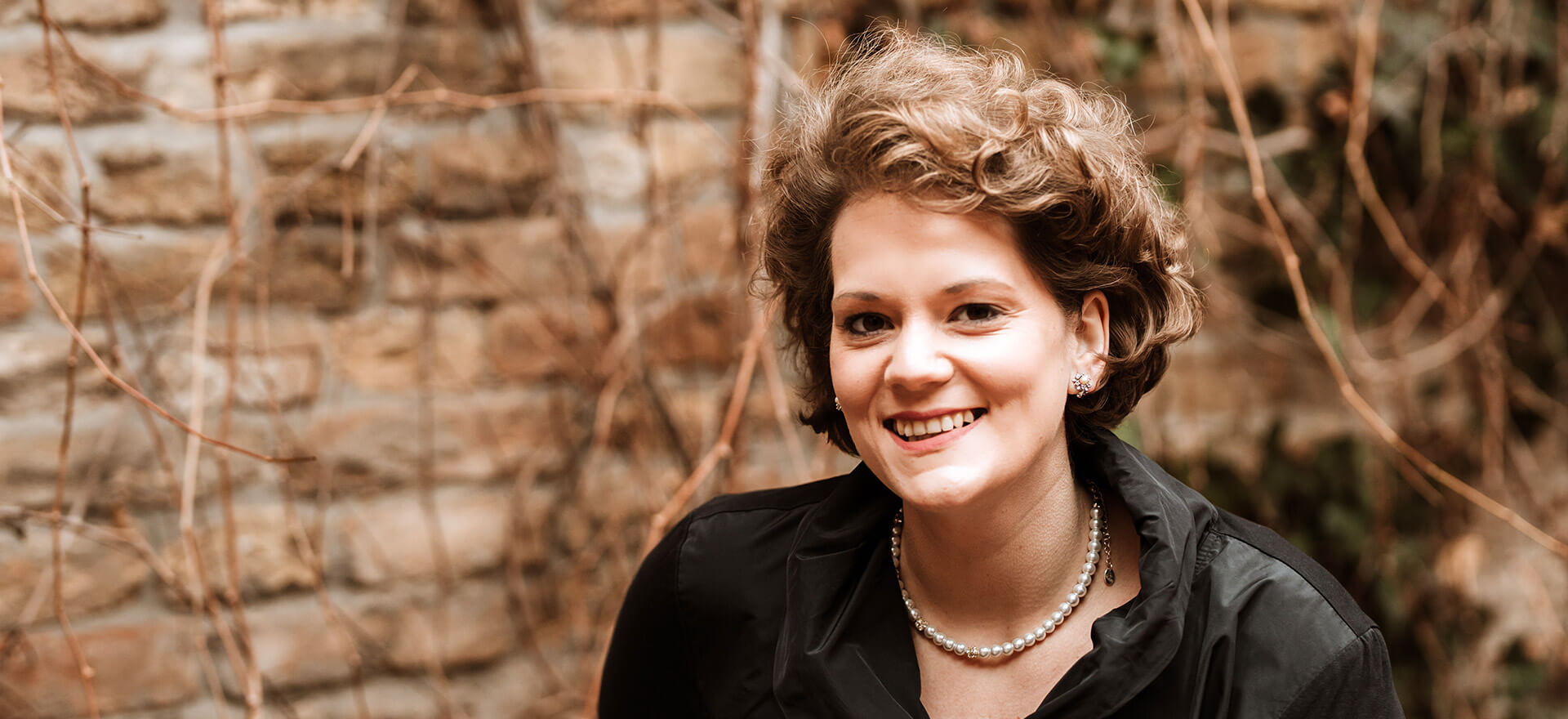 Sonja Šarić
Soprano
– General Management –
Serbian soprano Sonja Šarić studied with prof. Stamenković at the Mannheim State University of Music and Performing Arts. She has enjoyed success in numerous international competitions, including first prize at the 2021 Eva Marton Competition, first prize and gold medal at the 2017 Maria Callas Grand Prix, and second prize at the 2019 Elizabeth Connell Prize for Dramatic Sopranos. In 2019, she was awarded the Austrian Music Theater Prize in the category "Best Young Singer" for the role of Leonora in Verdi's Il Trovatore at the Graz Opera.
From 2016 until the end of the 2018/19 season, Sonja Šarić was a member of the Opera Graz Opera Studio, where she enjoyed success as Leonora (Il trovatore), Countess Almaviva, Madama Cortese (Il viaggio a Reims), Nedda (Pagliacci) and Signora Angiolieri in Stephen Oliver's chamber opera Mario and the Magician, among others. More recently, she has also sung the role of Leonora at the Croatian National Theatre in Zagreb, at the National Theatre in Mannheim, and in January 2020 in a new production at the Landestheater Linz. In November 2019, she appeared as Gerhilde in a concert performance of Die Walküre under Jaap van Zweden at the Concertgebouw in Amsterdam. In 2020, she made her debut as Gerhilde in Wagner's Die Walküre at Bastille in Paris. In 2021 she returned to the Graz Opera where she appeared as Contessa in a revival of Mozart's Le Nozze di Figaro; later she debuted Verdi's Aida in Serbian National Theater in Novi Sad as well as at the Landestheater Linz. In 2022 Saric debuted as Bellini's Norma at the National Theater in Belgrade, and returned to the Opera National de Paris as the 4th Maid in Elektra by Richard Strauss.
As a lied singer, Sonja Šarić has been heard at the Heidelberger Frühling and Mannheim, among others. Her concert repertoire includes Bach's Mass in B minor, St. John Passion and Christmas Oratorio, Handel's Judas Maccabaeus, Vivaldi's Gloria, Mozart Masses, Verdi's Requiem and Rossini's Stabat Mater. She made her Japan debut in Beethoven's 9th Symphony in 2014.
In 2011 Sonja Šarić made her operatic debut as Countess Almaviva (Le nozze di Figaro) at the Festival Sommer Oper Bamberg. In 2013 she appeared at the Salzburg Festival in a production of A Midsummer Night's Dream and in 2020 in new production of Strauss Elektra. In 2015 she sang the title role in a version of Manon Lescaut for children at the Easter Festival in Baden-Baden. At Easter 2015, she returned to Baden-Baden as the First Noble Orphan (Der Rosenkavalier) under Simon Rattle. In the same year she made her role debut as Donizetti's Maria Stuarda at the Moravian-Silesian National Theater in Ostrava.