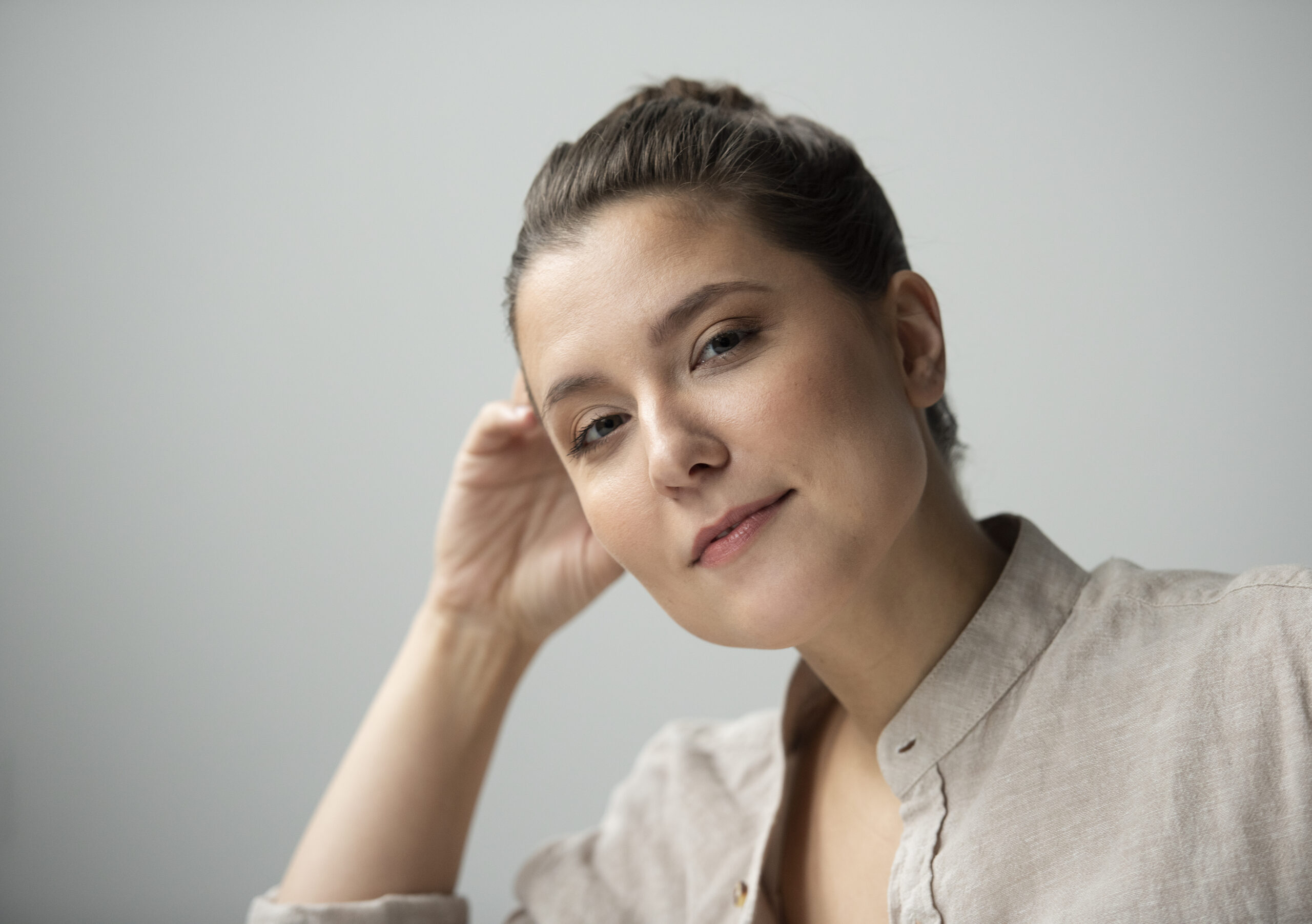 Iris Marie Sojer
Mezzo-soprano
– General Management –
The young lyric mezzo-soprano Iris Marie Sojer was born into a family of singers in Hanover in 1990.
Most recently, she made her highly successful debut as Charlotte in Massenet's "Werther" at the Wuppertal Opera. Last season she appeared on stage as Sesto (Giulio Cesare in Egitto), Rosina (Il barbiere di Siviglia) and in the German premiere of Salvatore Sciarrino's "Il canto s'attrista, perché?" as Clitemestra.
Since the 2018/19 season, the young mezzo-soprano has been a permanent ensemble member at the Wuppertal Opera, where she debuted as Cherubino (Nozze di Figaro), Eliza Doolittle (My Fair Lady), Mercedes (Carmen), Lucienne (Die tote Stadt) and Laura (Luisa Miller), among others.
She also made guest appearances at the Nationaltheater Mannheim as Zerlina (Don Giovanni) and Tisbe (La Cenerentola), and as Alcina (Orlando Paladino) at the Musiktheater im Revier Gelsenkirchen.
In the 2016/17 and 2017/18 seasons, Iris Marie Sojer was engaged at the Opera Studio of the National Theater Mannheim, where she made her first role debuts in numerous productions.
Her repertoire collected there includes Zerlina (Don Giovanni), Tisbe (La Cenerentola), Mélisande (Pelléas und Mélisande), Lola (Cavalleria Rusticana), Marzelline (Barbiere di Siviglia), Alisa (Lucia di Lammermoor) and Laura (Jolanthe).
Along the way, she made guest appearances at such houses as Theater Basel, Konzert Theater Bern and Pfalztheater Kaiserslautern.
She took her first steps on the opera stage at the age of fourteen in the role of the 2nd boy in Mozart's Magic Flute at the Hanover State Opera.
After graduating from high school, she studied voice/musical theater at the Berlin University of the Arts with Prof. Elisabeth Werres. There she gained stage experience with the role of Negresse Dinah in the university production of B. Martinu's Les Trois Souhaits directed by Prof. Frank Hilbrich.
Iris Marie Sojer then studied lied and concert singing at the HMT Munich with Prof. Christiane Iven.
The singer is a prizewinner of the Enno and Christa Springmann Foundation and a scholarship holder of the Richard Wagner Association.