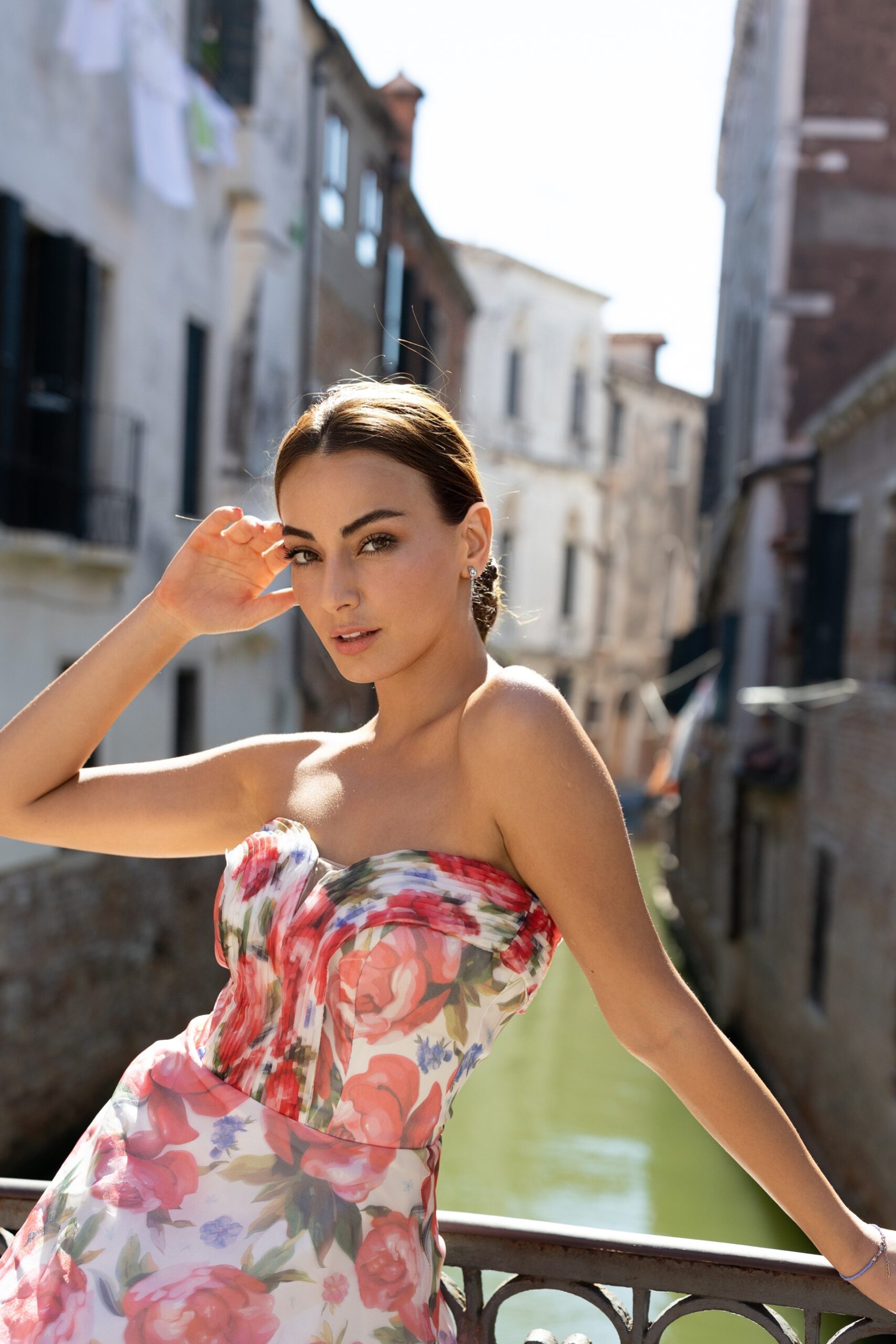 Ezgi Alhuda
Soprano
– General Management – 
The Turkish-born Soprano Ezgi Alhuda has a warm, dark coloratura soprano that is also successful in the lyric repertoire.
She started her first singing lessons with Boris Bakow at the Mozarteum University Salzburg. Later, she entered the class of the world- renowned Vienna State Theater soloist Ildiko Raimondi. In the following years she also had the opportunity to develop her artistry and musicianship with leading pedagogues and soloists such as Thomas Quastoff, Francesco Araiza, Gemma Bertagnolli, Sara Eterno, actress Natalie Forester amongst others, and gave numerous successful performances in Turkey, Austria, France, Germany, Italy, and the UK.
She has been praised for her unique voice color, lightness in high registers, dramatic performances, range, and her vast repertoire. She has been hailed as a powerful dramatic coloratura, yet is equally at home in lyric coloratura repertoire, Lied, and Oratorio.
In 2016, she won an audition and was subsequently invited to sing in the 'Young Talents' Gala concert in Izmir.
In 2017 she sang the part of Nella in Puccini's Gianni Schicchi opera and Alcina in Händel's Alcina, both conducted by Gernot Sahler.
In 2018 she was invited as a soloist by the Gera and Altenburg theaters in order to sing the role of of Constanze from Mozart's "The Abduction From The Seraglio", under the musical direction of Laurent Wagner.
In 2019 she was awarded the First Prize and the Special Prize for Best Soprano at the Maria Labia International Voice Competition in Malcesine, Italy.
In 2020 she sang Menica from the composer Martin y Soler 'il Tutore burlato' in Valencia in Palau de les Arts Reina Sofia. She has sung as a member of the Bach Chor choir and gained valuable experience with Maestro Kiril Petrenko, performing in Mahler's 8th Symphony. She has also been invited as a guest star in the opening ceremony of Vienna's prestigious 'Ball der Offiziere'. During the season 2020/2021 she was part of the Young Artist Program at the Centre de Perfeccionament 'Plácido Domingo' Palau de les Arts Reina Sofia in Valencia.
Between 2020 and 2022 she took part in many concerts and engagements, including several opera projects and a concert with orchestra at the Estate Musicale Frentana for '50. Year Anniversary Gala Concert' under the direction of maestro Donato Renzetti in Lanciano, Italy and a concert at the MuTh in Vienna. In addition, she took part in several masterclasses and has been mentored by world renowned opera directors, conductors and singers.
In May 2022 she performed songs from G. Verdi and R. Strauss in Lugo in Spain with Sinfonica de Galicia with outstanding critics highlighting her energy on stage, the beautiful color and flexibility of her voice due to her precise technique.
In July 2022 she was invited again by the Estate Musicale Frentana in order to sing the role of Donna Anna from Mozartˋs "Don Giovanni " under the musical direction of Massimo Spadano.
In October 2022 she covered for the role of Norina from the composer G. Donizetti "Don Pasquale " in Teatro Zandonai in Rovereto.
In March 2023 she performed in the Opera "Der Zwerg" from Alexander von Zemlinsky as "Das erste Mädchen" in Auditorio de Tenerife. She is receiving private mentoring by Helmut Deutsch, Claudia Visca and Ileana Cotrubas.