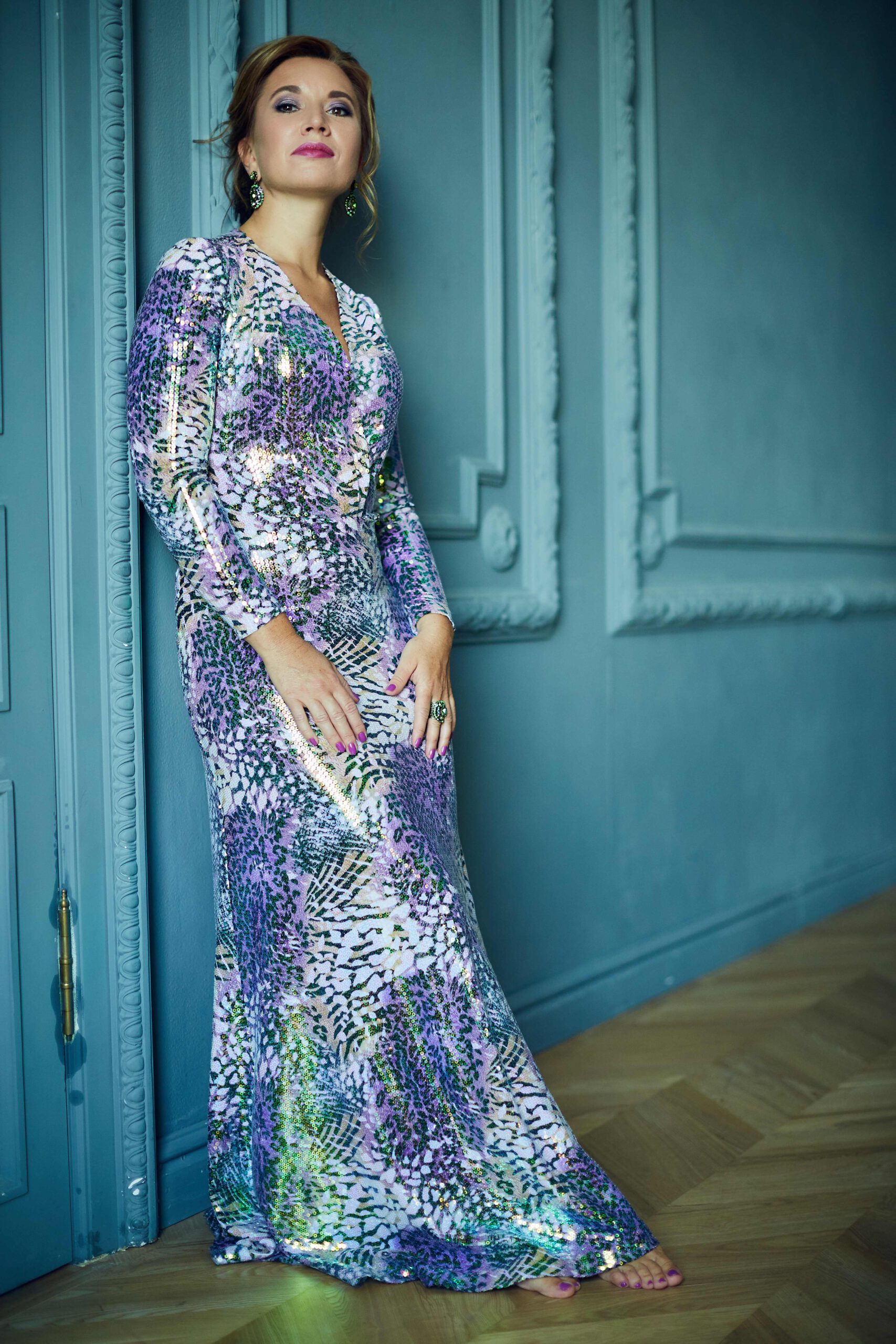 Ekaterina Kudryavtseva
Soprano
– General Management –
Ekaterina Kudryavtseva is a full lirico spinto soprano with a versatile voice. She was born in Saint Petersburg in Russia and graduated at the State Conservatory  with distinction in opera and chamber music singing as well as acting. During this time she gave numerous concerts in the most renowned concert halls in Russia, including the St. Petersburg Philharmonic, the Tchaikovsky Concert Hall in Moscow, the Great Hall of the Moscow Conservatory, and many others, in addition to several television and radio appearances. Afterwards she became a doctoral student of Prof. Kira Isotova and has already developed a broad repertoire as a soloist in the ensemble of the conservatory's own opera theatre and in numerous concert performances.
Ekaterina Kudryavtseva attended several master classes of renowned personalities such as Patricia Wise in Vienna, Eliana Cotrubas, Diane Zola at DallasOpera), Robert Cowart coach at Metropolitan Opera young Artists program & Guliard school and Roberto Bellotti in Milano.
Ekaterina Kudryavseva has won various internationally recognised singing competitions, such as the Antonin Dvorak Competition/Czech Republic, the Saint Petersburg Singing Competition/Russia, where she was also awarded with the special Hope of Russia prize, the chamber music competition Bernsteinachtigall in Kaliningrad/Russia where she received the special prize for the best Mozart interpretation, the singing competition Kammeroper Schloss Rheinsberg/Germany, after which she was casted for the part of Konstanze in Mozarts Die Entführung aus dem Serail. At the Riccardo Zandonai competition for young opera singers Ekaterina Kudryavtseva won the Premio Speciale award in Riva del Garda/Italy.
During Ekaterina Kudryavseva's engagement at the St. Petersburg State Chamber Opera she sang the roles of Lucia in Donizettis Lucia di Lammermoor , the role of Gilda in Verdis Rigoletto , Violetta in Verdis La Traviata, and Donna Anna  in Mozarts Don Giovanni.
Since 2010 she is a permanent member of the ensemble of the Staatstheater Braunschweig where she performed parts as Michaela in Carmen by Bizet, Rosina in Il Barbiere di Sevilla by Rossini , Fiordiligi in Cosi fan tutte by Mozart, Ann Trulave in The Rakes progress by Stravinsky and as Gilda in Rigoletto by Verdi. For her artistic successes Ekaterina Kudryavtseva was awarded with the "Förderpreis für junge Theaterkünstler der Gesellschaft der Staatstheaterfreunde in Braunschweig". In 2012 she was a scholarship holder of the Richard Wagner Association. Ekaterina Kudryavtseva had a great success at the "Braunschweig open-air gala at the Burgplatz" in a production of La Traviata in  the part of Violetta by Verdi, under the baton of Alexander Joel. In 2015 she performed a concert in Dresden together with Dresden Philharmonic Orchestra conducted by Konrad Junghänel.
Together with Opera Canada Symphony Orchestra and Opera Canada Chorus she  performed a concert at Toronto's Roy Thomson Hall under the baton of Michelangelo Mazza.
Ekaterina Kudryavtseva has a whide ranged opera, oratorio and concert repertoire, and has given numerous guest performances and concerts in Germany and Europe with renowned conductors such as Valeri Gergiev, Tugan Sokhiev, Alexander Sladkovsky, Ingo Ingesand, Alexander Soddy, Alexander Joel, Konrad Junghängel, Michellangelo Mazza, Srba Dinic and with stage directors such as Peter Mussbach, Dietrich Hilfsdorf, David Herrmann, Thaddeus Strassberger, Roland Schwab, Christopher Alden, Johannes Erath, Lotte de Beer, Jürgen Flimm.