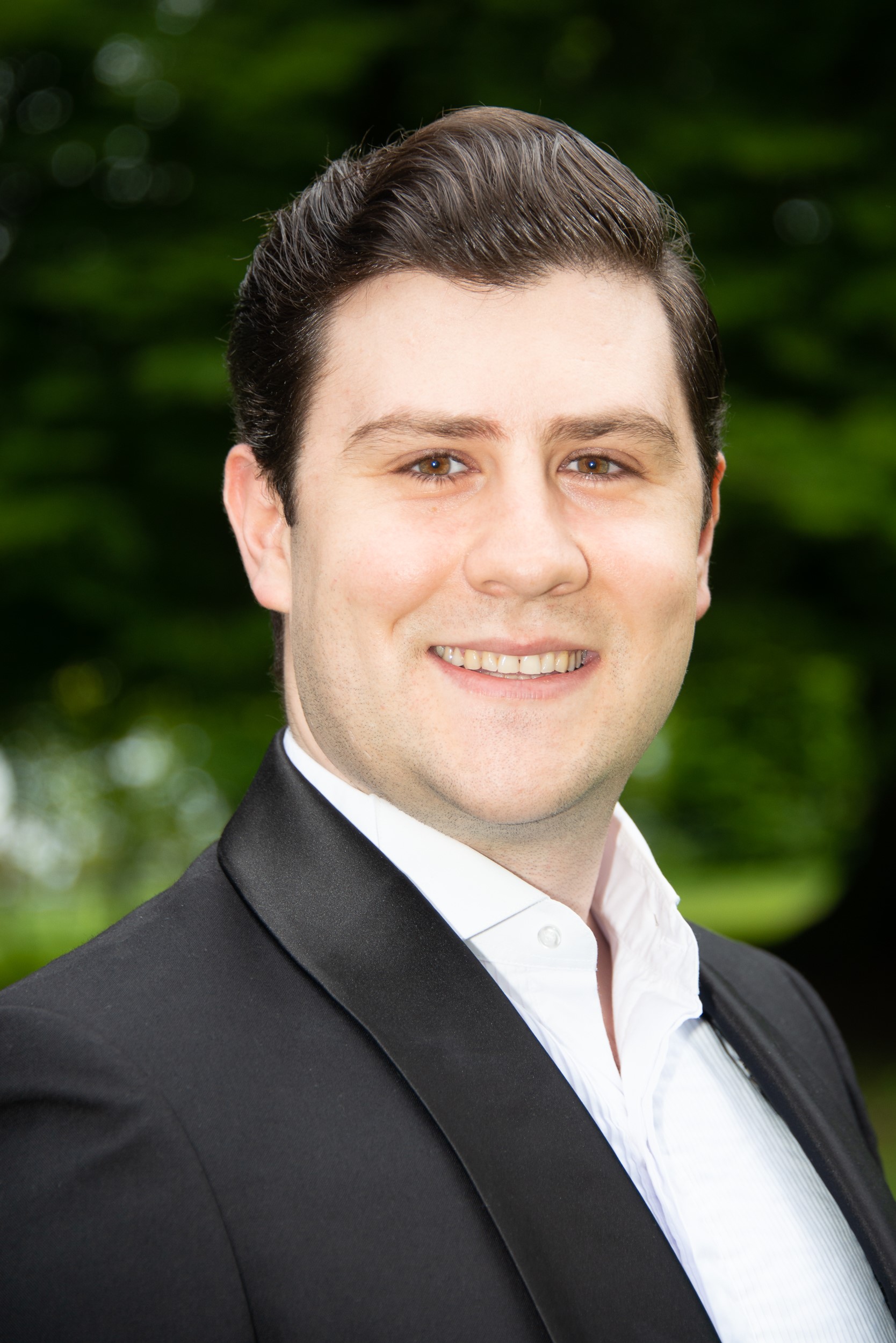 Dritan Angoni
Tenor
– General Management –
Dritan Angoni has a young versatile tenor voice with a warm and round colour, and radiating top notes.
He grew up in Tirana, and when he came to Germany in 2017 to learn the language, he already had many years of basic musical training and a bachelor's degree in singing from the music academy in Tirana in his pocket. He studied, among others, with the Operalia prize winner Giuseppe Gipali and with the renowned vocal teacher Ruth Frenk, who still accompanies him as a teacher and mentor.
In 2019, Dritan Angoni decided to continue his studies and obtain a "Master of Arts" in opera singing at the at the University of Music and Performing Arts in Stuttgart. He completed the Master's examination in July 2021 with distinction.
Dritan Angoni has already performed frequently in Germany and Switzerland in tenor aria and lied repertoire. In December 2019 with "Scenes from La Traviata" in Munich and in 2020 as Juan in Kurt Weil's "The Horse Trade". In January, he appeared as Fenton in "Die lustigen Weiber von Windsor" by Otto Nicolai in a production of the Stuttgart Opera School, and in 2021 he was scheduled to play Don Ottavio in Mozart's "Don Giovanni", which was performed in Stuttgart at the Wilhelma Theatre.
Dritan Angoni began his first permanent engagement at the theatre in Flensburg.
In 2022 he appeared there as Tamino in Wolfgang Amadeus Mozart's "The Magic Flute" and in 2023 as Hans in "The Bartered Bride by Bedrich Smetana.